Your patient record
The patient record is electronic and thus easy to access as a patient.
---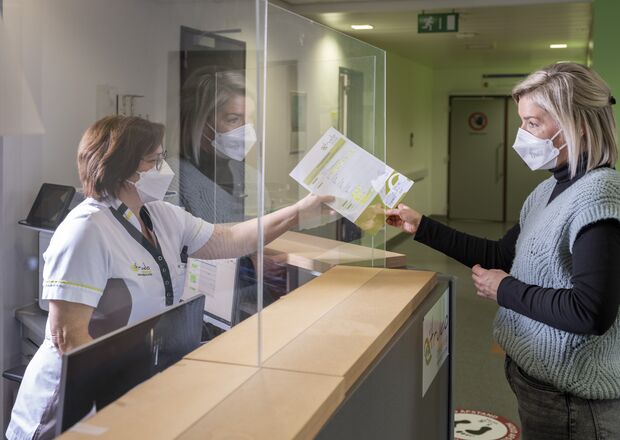 View my patient record
As a patient, you can consult your reports, appointments, invoices, images and personal data in your patient record online via mynexuzhealth. After the end of your stay at Sint-Trudo Hospital you will also receive an invitation for a satisfaction survey here. You log in with your electronic identity card (eID) or with itsme®.
Read more about mynexuzhealth below. 
Your doctor can access your patient record via nexuzhealth consultation. 
During your hospitalization, you can request a transcript from the treating physician and/or their secretary.
After your hospitalization, you can visit our ombudsman service to request a hard copy transcript. 
Consult your file via mynexuzhealth
Nexuzhealth is a medical partnership between a number of Flemish hospitals whereby your patient record is shared with all your healthcare providers at these hospitals. A current overview of all partners can be found at www.nexuzhealth.be/partners. This means that your healthcare providers can securely access your file within these nexuzhealth hospitals.
Mynexuzhealth is a secure web application and app for patients of all these partners that allows you to access your medical record.
You can find the app in the appstores: Google Play Store  App Store.

More info on Mynexuzhealth.
Frequently Asked Questions